With the Clippers recently signing "The Machine," I thought I would bring the nickname to the East Coast. Jared Sullinger is in fact "The Green Rebounding Machine."
The Ohio State product has already played more games in 2013-14 than he did during all of his rookie season in the NBA. After participating in just 45 contests, back surgery forced him out of the second half of last year. His offseason went from bad to worse as he dealt with off the court issues. Although the charges against him were eventually dropped, he was suspended for the first game of his second professional season.
However, he sure "rebounded" to become the best Celtic thus far this season. Sully is the only one of Brad Stevens' NBA players to have played at least 300 minutes in green with a positive plus/minus in 2013-14. Check out more unbelievable statistics after the jump…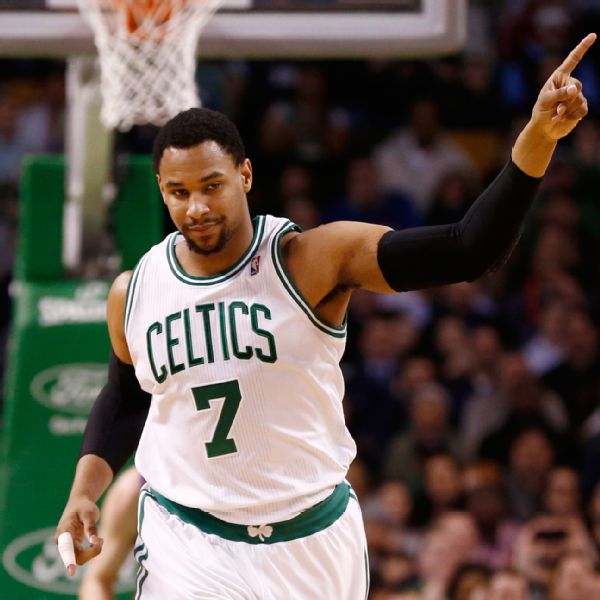 Sullinger definitely deserved his invitation to the Rising Stars Challenge because he has been one of the green's best rebounders of the last few decades. His offensive rebounding might be the best of any Celtic in the last 20 years. He is on pace to be the only Boston basketball player in that span to play at least 1,250 minutes in one season and post an offensive rebounding percentage of 13.4 or better. The last player to accomplish that feat was Ed Pinckney with a 15.2 offensive rebounding percentage in 1991-92.
The main reason for Sullinger's top-10 offensive rebounding percentage in the league (minimum 15 minutes per game) was his tremendous January. He led all NBA players with nine games of at least five offensive rebounds during that month. In comparison, there have been a combined five performances of five or more offensive rebounds by Celtics not named Sullinger this season.
If it had not been for the hand injury near the end of January, the 21-year old big man could have had an even better first month of 2014. However, he really has bounced back in his last two games. With 24 points and 17 rebounds against the 76ers on January 29 and then 21 and 12 on Super Bowl Sunday, Sullinger reached another level in his sophomore season. For the first time in his career, he had back-to-back games of at least 15 points and 10 rebounds.
However, there is one cautionary note about the player who was the first Celtic to register a 25-20 game in just about a decade. I am all for Sullinger to continue to develop his outside shot – especially during a season like this one – but he has begun to struggle from deep. After shooting 32 percent from 3-point in November, he has dropped six percentage points in each month since (26 percent in December and a ghastly 20 percent in January). The long range should be part of his game going forward, but it is something that will be tracked for No. 7, the man who cannot be stopped on the boards for men in green.
For more Celtics coverage and statistics, follow CelticsHub and Adam Lowenstein on Twitter: @CelticsHub and @StatsAdam
The following two tabs change content below.
Latest posts by Adam Lowenstein (see all)