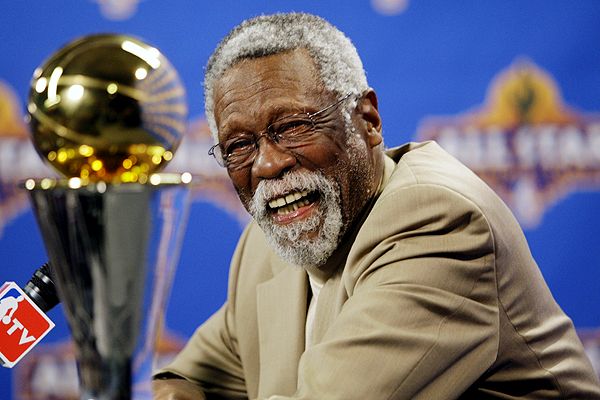 Bill Russell and the Celtics have released a statement about his arrest on Wednesday, courtesy of Steve Bulpett of the Boston Herald:
Bill Russell released the following statement through the Celtics, who provided it via email this morning:

"Before boarding my flight from Seattle to Boston, I had accidentally left a legal firearm in my bag. I apologize and truly regret the mistake. I was issued a citation by the TSA, whose agents couldn't have been more thorough and professional when dealing with this. I really appreciate their efforts to keep air travel safe."

Transportation Security Administration officials discovered a loaded .38 caliber Smith & Wesson handgun in Russell's carry-on bag as the Celtic legend moved through the security checkpoint Wednesday night.

Port of Seattle police were alerted, and that authority cited Russell for having a weapon in a prohibited area. Police took the gun, and Russell was released.

The city of Boston and Celtics will honor Russell with a statue on City Hall Plaza to be unveiled November 1st.
It is unfortunate that this incident occurred so close to when the Celtics will honor him. However, I hope that the day of the home opener is still a happy one for all NBA fans, especially ones of the Celtics.
For more Celtics coverage and pertinent statistics, follow CelticsHub and Adam Lowenstein on Twitter: @CelticsHub and @StatsAdam
The following two tabs change content below.
Latest posts by Adam Lowenstein (see all)