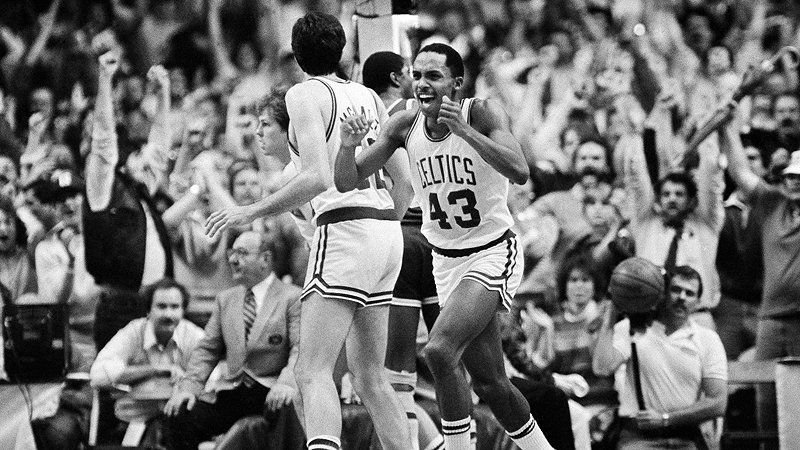 Charlotte at Boston
7:30 P.M. ET
TD Garden
CSNNE
Offensive Efficiency:
Boston: 100.2 points/100 possessions (23rd)
Charlotte: 97.4 points/100 possessions (29th)
Defensive Efficiency:
Boston: 99.3 points allowed/100 possessions (4th)
Charlotte: 108.9 points allowed/100 possessions (30th)
Probable Bobcats Starters:
Kemba Walker (PG), Gerald Henderson (SG), Michael Kidd-Gilchrist (SF), Josh McRoberts (PF), and Bismack Biyombo (C)
View From The Opposing Bench: Queen City Hoops
Thumbnail: The Celtics' performance on Wednesday was much more representative of the team that fans have seen in this calendar year. Now they seek revenge against the NBA's worst team, the Bobcats. Charlotte has already beaten the Boston twice this season, including a 100-74 blowout at Time Warner Cable Arena four days ago. Gerald Henderson led the way with a career-high 35 points on Tuesday. Just three decades ago, his father won two championships with the Celtics.
Boston will hope to contain the younger Henderson on Saturday as they look to push their home winning streak to 11 games. In addition, after losing their first five games this season on exactly two days' rest, the Celtics will be chasing their fifth consecutive victory on two days' rest. Boston began this five-game streak on January 14 against Charlotte at TD Garden. The Celtics are heavy favorites to beat the Bobcats in Boston again to push Charlotte's road losing streak to seven games.
However, one of the reasons why the Celtics might not win by such a large margin is that the Bobcats have recently been more successful against the Celtics than any other team in the NBA. Since the beginning of February, the Bobcats are 3-17. Unfortunately for Boston, two of those three victories have been against the Celtics. Fortunately for Boston, the Bobcats played in Toronto on Friday night and scored only 10 points in the fourth quarter. Charlotte is 3-14 on the second day of back-to-backs in 2012-13.
Prediction: Paul Pierce makes up for missing Tuesday's loss to the Bobcats and leads the Celtics to the victory.
Celtics 102, Bobcats 91
For more Celtics coverage and pertinent statistics, follow Celtics Hub and Stats Adam Lowenstein on Twitter: @CelticsHub and @StatsAdam
The following two tabs change content below.
Latest posts by Adam Lowenstein (see all)