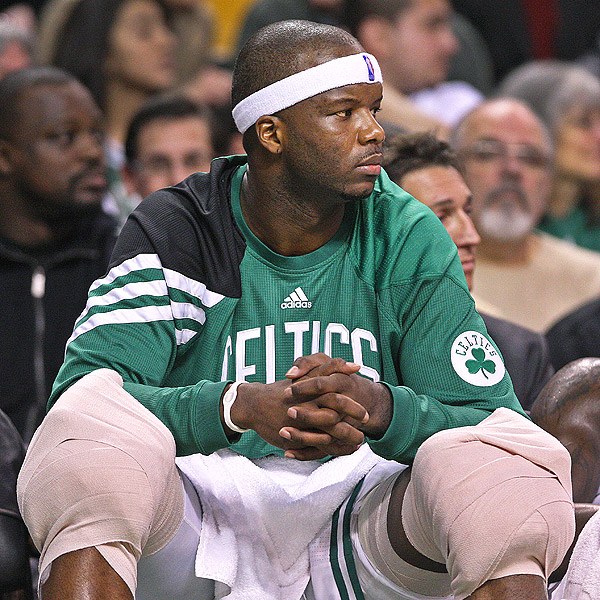 Boston at Phoenix
9:00 P.M. ET
US Airways Center
CSNNE
Offensive Efficiency:
Boston: 100.1 points/100 possessions (23rd)
Phoenix: 99.0 points/100 possessions (27th)
Defensive Efficiency:
Boston: 99.7 points allowed/100 possessions (6th)
Phoenix: 105.2 points allowed/100 possessions (24th)
Probable Suns Starters:
Goran Dragic (PG), P.J. Trucker (SG), Jared Dudley (SF), Luis Scola (PF), and Marcin Gortat (C)
View From The Opposing Bench: Valley of the Suns
Thumbnail: The last time the Suns faced the Celtics, Jermaine O'Neal returned to TD Garden just to be posterized by Jeff Green. In addition, Boston held Phoenix to 79 points, tied for the Suns' fourth-fewest points scored in a game this season. Green led the Celtics' group effort that night with a team-high 14 points. Jared Sullinger accounted for 38 percent of Boston's rebounds that night while Rajon Rondo had 35 percent of the team's assists.
Unfortunately, now more than a month after that victory in early January, the Celtics look like a much different team due to injury. Speaking of looking different, Jordan Crawford is coming to Boston as a fill-in for Leandro Barbosa. Crawford will most likely be able to provide what Barbosa was able to before the ACL injury, but Crawford's impressive per minute statistics could mean even more production from the Celtics bench. Crawford is one of seven players this season to average at least 18 points, four rebounds and five assists per 36 minutes, via ESPN Stats & Info. Those who are extremely high on the 24-year-old should remember he is a high-volume, low-efficiency scorer, so do not set your expectations too high on Crawford, who is expected to play on Friday.
However, Celtics fans hope that this trade with the Wizards as well as some free agent big men signings will turn around Boston's road woes this season. Western Conference teams have especially magnified the Celtics' terrible performance away from TD Garden. The Celtics are 0-7 on the road against the opposing conference in 2012-13, which is the second-worst record in the league. Moreover, Boston is the only current playoff team with fewer than 10 road victories. Luckily for the Celtics, they had a day off and play the Suns, who are on pace to finish below .500 at home for the first time since 2003-04.
Prediction: The Suns fair better against the Celtics this time around, but do not score more than 90 points. Phoenix's record when scoring 90 or fewer points moves to 1-15 this season.
Celtics 96, Suns 90
For more Celtics coverage and pertinent statistics, follow Celtics Hub and Stats Adam Lowenstein on Twitter: @CelticsHub and @StatsAdam

The following two tabs change content below.
Latest posts by Adam Lowenstein (see all)