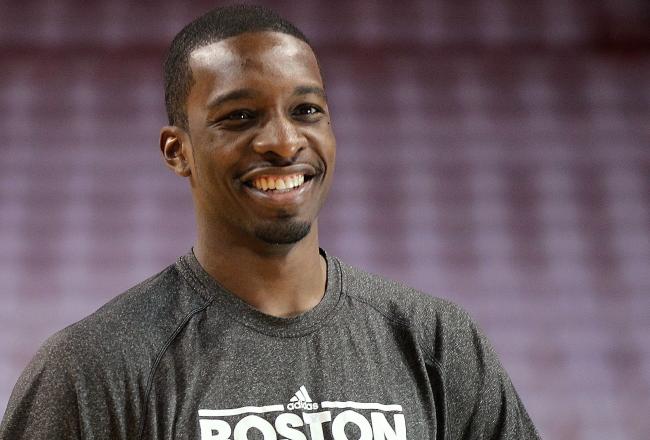 As first reported earlier today by Yahoo! Sports columnist Adrian Wojnarowski:
NBA commissioner David Stern has punished the Oklahoma City Thunder, ordering them to send a future draft pick to the Boston Celtics as compensation for the heart problems that Jeff Green suffered with the Celtics. Oklahoma City will send Boston the 2013 second-round pick that it controls from Charlotte. Expected to be the worst team in the league again, Charlotte's pick will likely be the 31st overall.
Before we begin dissecting this news, let it be noted that this pick is not for Thursday night's draft, it's for next season. Despite that class already being condemned as thin with very little juice in the middle, this still has potential to be a borderline first round pick, which is always valuable. Charlotte won't be the worst team in NBA history next season, but they might crack the top 5. Having their pick is a pleasant surprise, and nearly two years later it helps cushion the blow that was losing Kendrick Perkins for half a season of Jeff Green and Nenad Krstic.
Now that we know what we have, let's take a brief look at the past to see if there's anything we can learn. Since 2006, Danny Ainge has made five picks in the second round (six if you include J.R. Giddens—who was taken 30th overall, one notch higher than where the Bobcats pick will likely land—but I'm not): Gabe Pruitt, Semih Erden, Lester Hudson, Luke Harangody, and E'Twaun Moore. Of the five, one is currently on the team (Moore), one is no longer in the league (Pruitt), two were parlayed into a 2013 second rounder from Cleveland (which could also be somewhere in the 31-35 range), and one who didn't pan out here, but showed an impressive ability to score in bunches against NBA level defenses late last season (Hudson).
Also, not included are Glen Davis—who eventually morphed into a dependable player named Brandon Bass—and Ryan Gomes, a noted member of the gift basket that lured Kevin Garnett from Minnesota. The results here might temper expectations just a bit, but that doesn't mean they're terrible.
Regardless of how Danny has performed in the past (relatively well), the bottom line here is that today's decision from the league is good news. More draft picks mean more leverage, more flexibility, and more players, which naturally increases the probability in finding ones who are talented. Danny's history with second round draft picks might not be perfect, but Celtics fans should still be excited to see what he does now that there's another one to play with.
The following two tabs change content below.
Latest posts by Michael Pina (see all)